We Track through our desk, into our RME Fireface 802 interface and into Protools 12.
Often if we are not fully happy with how amp dialling and mic positions are affecting the tone we will turn to our eqs and comps to finish  the tone off. This usually gives us all we need to get a great tone.
Taking advantage of our large live room to capture
huge sounding performances with natural reverb and depth
After we ensure your tracks have the tone required for a great mix we turn to fine tuning and balancing.
We do our mixes in Pro Tools 12 using the best plug ins on the Market.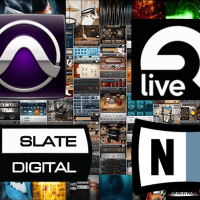 The most important part of mixing is having the right listening environment.
We use our fully treated control room with 3 different monitor types
To ensure your mixes translate excellently no matter what listening environment you are in. 
Here at our studios we also offer music production and arrangements.
Our experienced team are at hand to add instruments, vocals, synthesizers, orchestral instruments or  drums.
We can also help you with song structure and getting you over the line for that final big hitting chorus.
Our producers have 20 years constant composing experience behind them
Created many genres of music.
This broad range means that they will know what your track needs when it needs it.
We offer a range of media services
Photography
Videography
Web Design
Online Presence
Radio Ads
Video Ads
Voice Over Work
Music Videos
We can travel anywhere and turn your space into and recording studio
Offering the best quality possible and ease for you
We have access to many great musicians with different stylistic backgrounds
That can be hired to perform on your production
Anything from guitar players to brass players to drummers
Digital Instrument programming
We offer excellently programmed sampled instrument for those on a budget or not wanting to hiring a 100 piece orchestra 
With some of the greatest sounding Digital Instruments and Synthesizers on the market
Some Examples of our work with only programmed instruments
[soundcloud url="https://api.soundcloud.com/tracks/207981052″ params="color=ff5500&auto_play=false&hide_related=false&show_comments=true&show_user=true&show_reposts=false" width="100%" height="166″ iframe="true" /]